Selling on Mercari is safe and simple!
STEP 1
Tap Sell in the bottom-right corner of the Home screen.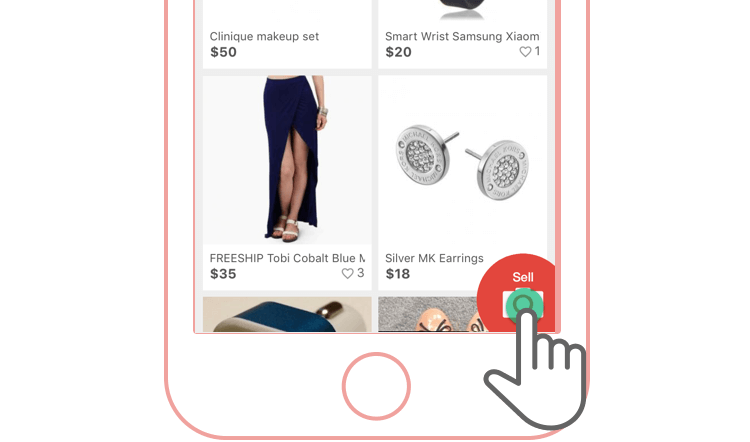 If you don't have an account with Mercari, you'll be prompted to Sign Up.
STEP 2
Snap a few pictures of your item! We suggest including up to four photos showing the item from different angles.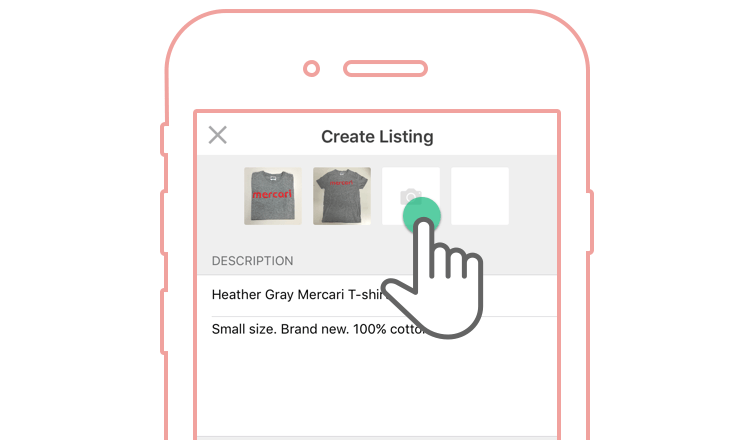 Write a short description for your listing that includes the size, brand, and condition of the item.
STEP 3
Set a price, choose a shipping method, and tap List!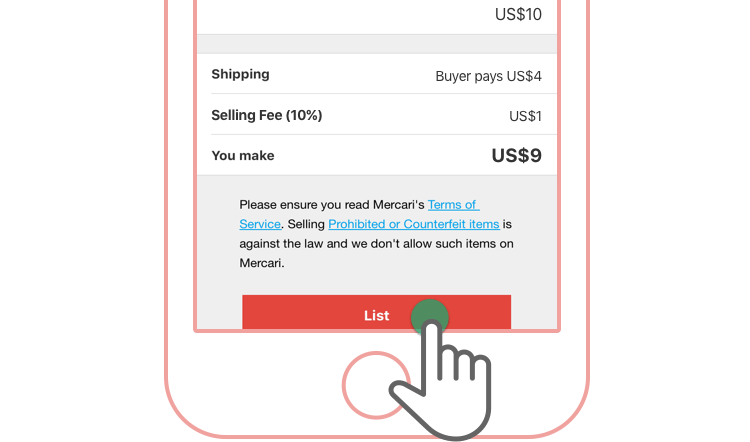 To review our Prohibited Items list, go to Help Center > Rules and Manners.