Halloween is just around the corner and that witch costume is getting tired. What's the fun in wearing the same thing year after year? With the big day fast approaching, you've got two options:
Buy a costume for full-price from a costume shop.
Get creative and save some money. Optimize what you already own, and fill in the gaps using Mercari, where you can find a great costume for up to 70% off.
Who doesn't love looking great for less? Plus, you can list and sell that witch costume on Mercari in a snap. You get a new look and you make someone else's Halloween dreams come true. Win, win!
Let's dive into some costumes inspired by the faces of 2018.
Yodeling Walmart boy
Do you already have •A white button down •Blue jeans •A red bandana?
We can't forget the talent of kid-crooner Mason Ramsey, who stole hearts earlier this year after yodeling in a Texas Walmart. If your little one has dreams of taking to the stage (or to the aisles of your favorite retailer), this costume is sure to be a smash hit.
Tahani, The Good Place
Do you already have •A floral dress •A sun hat •A fancy necklace?
Have you been keeping up with NBC's The Good Place? Tahani Al Jamil (played by Jameela Jamil), the show's most up-tight character, might not be the most obvious choice for a Halloween costume. But Tahani is a refreshing take on the posh-princess type. As Tahani learns to put her life in perspective, she must do the right thing and become accepting of people from different backgrounds. So if you or your kiddo wants to look ravishing while learning to be a good, compassionate human, Tahani's the way to go.
Pete Davidson and Ariana Grande
Do you already have •An oversized hoodie •A fanny pack •Over-the-knee boots?
Or
Do you already have •A graphic tee •Athletic pants •Sneakers?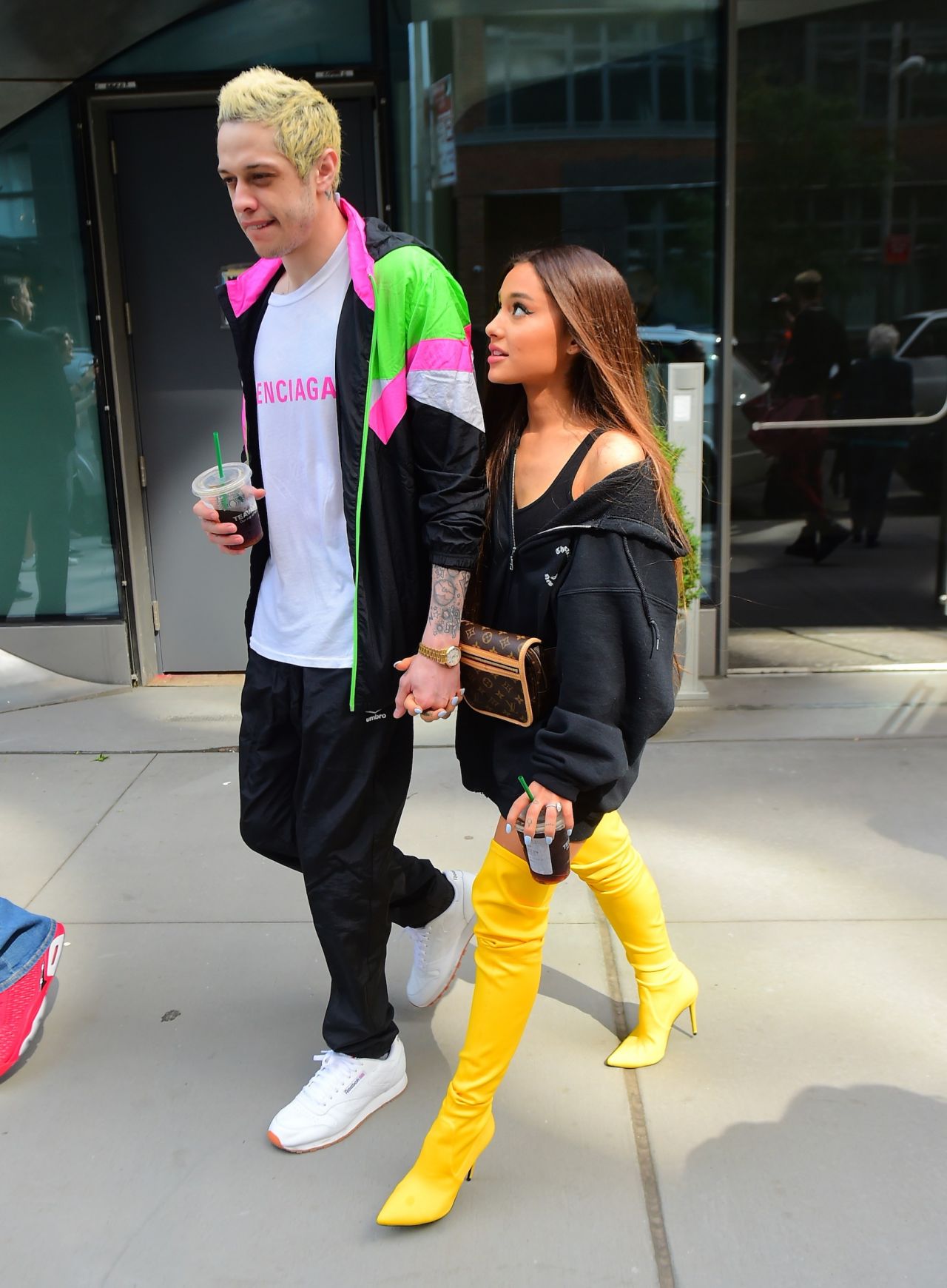 There were a number of whirlwind celebrity engagements this summer. The awards for "Most Confusing" and "Shortest Lived Engagement" go to Pete Davidson and Ariana Grande. Now that the love-birds have called off the wedding, their relationship has become the stuff of pop culture legend — and a perfect choice for an iconic couple's costume this Halloween.
Ariana:
Pete:
We hope these ideas have helped spark your creativity. Don't stop here, though. With over 100,000 new items listed on Mercari every day, the costume possibilities are endless! What will you discover?
P.S. Have a pair of over-the-knee boots, a cowboy hat, or party shoes that you're no longer using? List and sell them on Mercari and help someone else bring their costume to life.