Mercari accepts all major credit cards, Visa, PayPal, MasterCard, American Express, Discover, Venmo, Zip and Apple Pay. You can also pay for all or part of your purchase using Mercari credits or by applying your balance to your purchases.
Our credit card payment process requires your credit card number, expiration date, and the security code. You can find the 3-digit security code (CVV number) on the back of your card for most credit or debit cards. For American Express cards, the 4-digit security code is on the front of the card above your credit card number.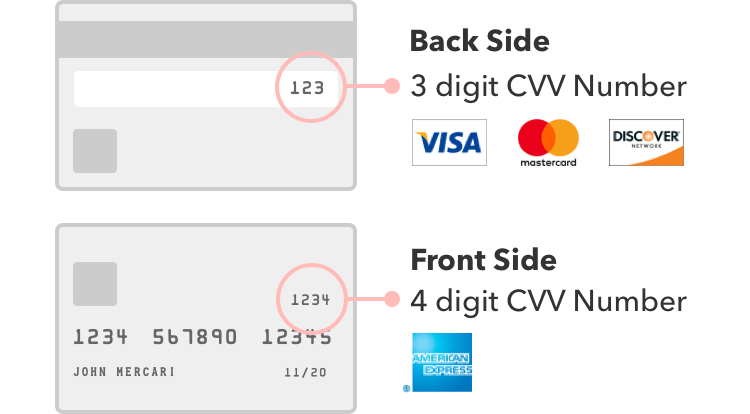 All credit card transactions are processed by our partners, Adyen & Braintree. Adyen is fully Payment Card Industry Data Security Standard (PCI DSS) 3.2 compliant as a Level 1 Service Provider, which is the key security standard within the payments industry. In addition, Adyen is assessed for Payment Card Industry Data Security Standards by Payment Software Company, a Qualified Security Assessor for the Payment Card Industry Security Standards Council. As a principal member and licensed acquirer of Visa and MasterCard, Adyen also adheres to the card schemes' operating regulations and is audited yearly.
Braintree is a validated Level 1 PCI DSS compliant service provider. Braintree is on Visa's global compliant provider and Mastercards' Site Data Protection (SDP) List.
Currently, Mercari can't accept payment methods issued outside of the United States.