Nice! You made a sale. Now what?
We're here to help you with how to package your item so you can ship it off safely. Each shipping carrier (USPS, UPS, and FedEx) has its own guidelines, and we want to make sure your item arrives to the buyer as promised.
For more personalized instructions please take a look at our Packing Guidelines.
1. Choose your shipping weight
The shipping weight of your package is the greater of its actual weight and its dimensional weight (length x width x height, divided by 139). Here's an example:
Say your package weighs 5 pounds
Its length is 20 in, width is 12 in, and height is 8 in.

Shipping weight: (20 x 12 x 8)/139 = 13 lbs
Read more about
shipping weight
.

Tips:
Every ounce counts! Please make sure you select the correct shipping weight. If your item is less than 1 lb and you're shipping via USPS, please make sure you weigh everything including the packaging. You will be charged for the overage if the shipping cost is underpaid.
If your item is over 50 lbs, you'll need to ship on your own.
2. Pick the right package
Packing with USPS Packing with FedEx Packing with UPS
If Mercari prepaid labels don't meet the packing guidelines set by your carrier, please select the "Ship on your own" option.
If your item isn't fragile or bendable, use an envelope, poly mailer, or softpak (this is perfect for smaller items like clothing). For all other items, use the smallest box you can.
If you're shipping with a USPS Ground Advantage™ (formerly First-Class) 1 lb label, don't use a priority package. Always make sure you have the right packaging for your label's carrier.
Shipping boxes can be reused if all of the previous markings are removed or covered. This is especially important with hazardous materials labels to remove any stickers of labels if the box was previously used for hazardous materials.
Don't assume the original package is sturdy enough. You should always package the retail box in another cardboard box.
Media Mail
For eligible media categories (books, movies, printed music), we offer USPS Media Mail rates for our convenient prepaid labels. Packages must be properly marked as Media Mail and include only eligible media categories. Media Mail packages are subject to search by USPS. Sellers are responsible for overage fees and fines associated with improper use of Media Mail (prohibited contents, incorrect weight). Please see our Media Mail Guide for full shipping and category requirements.
First-Class Envelope
Exclusively for trading cards, we offer USPS First-Class Envelopes rates using our convenient prepaid label. Envelopes must be maximum 11 ½" length and 6 ⅛" height and ¼" thick (non-compressed). Please see our First-Class Envelope Guide for full packaging requirements.
Hazardous Materials
When shipping electronics with lithium batteries, it's recommended by the shipping carriers that the battery be removed from the device when possible.
All USPS shipments containing hazardous material must be shipped via USPS Ground Advantage™ (formerly First-Class). Hazardous materials shipped via USPS Priority Mail service must be declared with appropriate hazardous material labeling (Hazmat - Surface Transportation only) so it can be properly separated for USPS Ground Advantage™ (ground or boat). Learn more.
Mercari does not allow hazardous materials to be sold on our platform. Materials that contain liquids such as perfumes may require special packaging by the carriers. Please review the shipping carriers guidelines and instructions to determine appropriate packaging such as using additional padded poly bags or "jiffy" envelopes and to determine if the carriers will ship the item.
3. Pack your item with care
Make sure you have the smallest box possible for the item and extra cushioning. You should use a cardboard box that's sturdy enough to protect your item while in transit.
If there are multiple items, add at least 1 inch of packaging between items. You'll want to individually wrap each item.
Fill in all the empty space so the item doesn't move. You can test this by shaking the box and listening for movement before you tape it up.
Please remove all hazardous materials labels from your package before you ship it.
If the item's fragile or isn't bendable, you should indicate that on the package label.
Snap a photo of the item all packaged up before and after taping the box.
Be sure to tape over every opening on your package.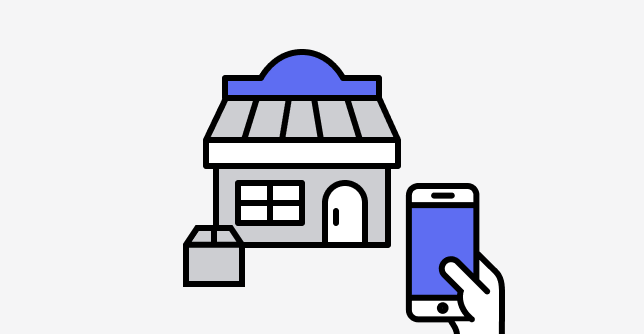 4. Ship your item
Drop off the package at the correct carrier within 3 days of your item being sold. As soon as you've dropped it off, go to the Order Status page and tap "Confirm Shipment."
If your package is longer than 34", if the second longest side is longer than 20", and/or your item is over 50 lbs, be sure to ship on your own.