Ready to cash-out? Tap Settings > Balance > "Transfer"
Enter your name as it appears on the account, routing number, and checking account number. Note: Deposits can only be made to checking accounts. Enter the amount you want to transfer and tap "Confirm". What's a routing number (ACH)? The routing number is a 9-digit identification number located on your checks. It's also called "check routing number," "ACH number," or "routing transit number (RTN)." The exact location of the ACH number on the check can vary. If you're having trouble finding the ACH number or don't have a checkbook, contact your bank. You can also view your bank account and routing numbers by accessing your bank statements online.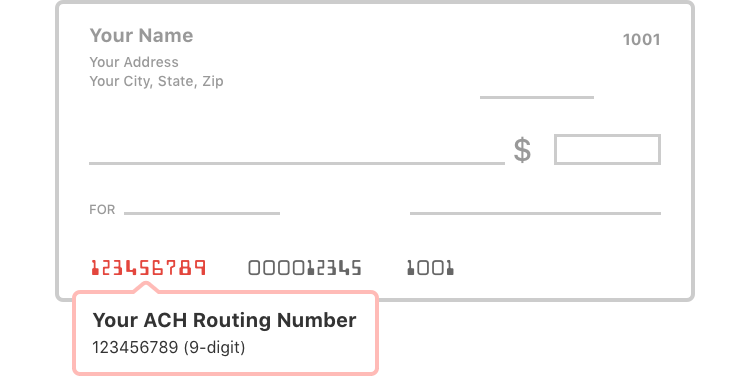 It typically takes 5 days for a Direct Deposit to show up in your statement. Looking to get paid faster? Or don't have a checking account? Now, you can choose "Instant Pay" when you want your balance transferred. Within minutes, the money is yours.
---